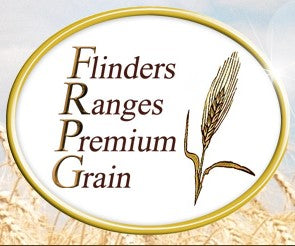 This 'strong' high protein 'white' bread flour is a great choice for all breads and is very popular for home cooks making sourdough loaves.

Use it to provide additional structure when using heavier ingredients (e.g. seeds, grains, fruits) in bread dough.
It can also be used if more volume is desired when making breads with a blend of wholemeal wheat or alternative flours (e.g. rye).
Excellent for long fermented sourdough and yeasted breads. 
A great flour choice for an Australian bagel flour = chewy bagels (we also have malt powder).
Please note: all flours are different - recipes may require adjustments to water and mixing to suit individual flour.   
Ingredients: wheaten flour (single origin)
Bake qualities: approx. 12.5g protein/100g. Excellent tolerance for long mixing, good water absorption.  
Please see here for shipping information.