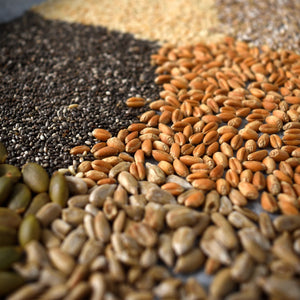 We have a range of dried fruits, seeds, grains and speciality mixes.
All of our retail products are packaged in post-consumer recycled paper, certified compostable bags.
Please contact us if products are out of stock or for anything else you may be searching for - we want to help your baking.